Professionalism for the Practicing Lawyer
$75
Mar 21, 2023
12:00 PM - 2:00 PM ET
Credits in
accepts teleconferences for Live credit.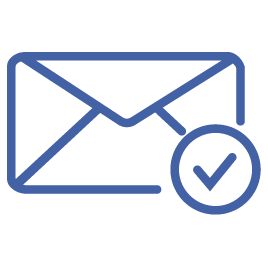 email to a friend
About This Course
*The program is accessible via Zoom or Telephone.
The public expects lawyers to be held to a high standard to protect the efficacy of our judicial system. In this course, attorneys will learn the difference between ethics and professionalism within the legal profession. The program covers specific cases implicating professionalism and explores how the ABA Model Rules of Professional Conduct guide attorneys. Attorneys will leave the course with a better understanding of their professional responsibilities guided by the Rules of Professional Conduct.
Attorneys of all levels are encouraged to attend this course to reinforce their understanding of professionalism within the legal profession and beyond.
Learning Objectives:
Explain the difference between lawyer professionalism and lawyer ethics.
Describe how bar cases from Florida show the significance of professionalism.
Explore the application of ABA Model Rules of Professional Conduct with regard to professionalism inside and outside of the courtroom.
Detail how resources from the ABA Center for Professional Responsibility can support lawyers in exemplifying professionalism in their work.
Course Time Schedule:
Eastern Time: 12:00 PM - 2:00 PM
Central Time: 11:00 AM - 1:00 PM
Mountain Time: 10:00 AM - 12:00 PM
Pacific Time: 9:00 AM - 11:00 AM
Alaska Time: 8:00 AM - 10:00 AM
Hawaii-Aleutian Time: 7:00 AM - 9:00 AM
About the Presenters
Joseph Corsmeier, Esq.
Law Office of Joseph A. Corsmeier, P.A.
Practice Area: Ethics (+1 other areas)
Joseph A. Corsmeier is an "AV" rated attorney practicing in Palm Harbor, Florida. He concentrates his practice primarily in the areas of defense of attorney disciplinary matters before The Florida Bar, attorney admission matters before the Florida Board of Bar Examiners, and professional license and...
View Details