Professional Responsibility Practical Training For Attorneys
$59
Jun 19, 2023
4:00 PM - 5:00 PM ET
Credits in
accepts teleconferences / webcasts for Live credit.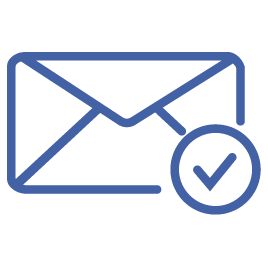 email to a friend
About This Course
*The program is accessible via Zoom or Telephone.
Attend this program to receive practical training in Professional Responsibility. Hear an overview about the practice of law and its associated problematic ethical scenarios. Receive pragmatic tips and best practices with the ABA Model Rules of Professional Responsibility as the basis for deciding how to manage your practice. Understand the ethical rules regarding conflicts of interest, discover the limits of client representation, and explore client funds and fee handling—among other topics. A helpful refresher for experienced practitioners and a good road map for those in the early stages of practice will be included.
Course Time Schedule:
Eastern Time: 4:00 PM - 5:00 PM
Central Time: 3:00 PM - 4:00 PM
Mountain Time: 2:00 PM - 3:00 PM
Pacific Time: 1:00 PM - 2:00 PM
Alaska Time: 12:00 PM - 1:00 PM
Hawaii-Aleutian Time: 11:00 AM - 12:00 PM
This course is also being presented on the following dates:
Monday, July 24, 2023
Monday, August 21, 2023
Monday, September 25, 2023
Monday, October 23, 2023
Monday, November 6, 2023
About the Presenters
Kathleen A. Reagan, Esq.
Flynn|Wirkus|Young
Practice Area: Constitutional Law (+2 other areas)
Kathleen A. Reagan, Esq. is a partner at Flynn Wirkus Young PC, engaging in a litigation practice in maritime law, animal law, firearms licensing, and domestic relations. Kathleen owned her own practice for seventeen years, before merging with FWY in 2021, after eight years at...
View Details