Keeping Client Data Safe While Practicing Remotely
$99
May 30, 2023
6:30 PM - 8:30 PM ET
Credits in
accepts teleconferences / webcasts for Live credit.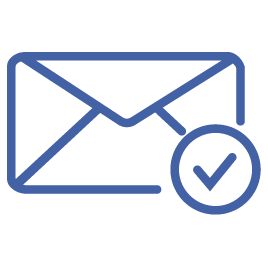 email to a friend
About This Course
*The program is accessible via Zoom or Telephone.
This course covers how to keep client data protected, with an emphasis on remote practice. Mr. Rowland also covers practical steps including the use of reasonable electronic security measures, hardware and software considerations, and vendor selection decisions in accordance with ABA opinion 498 on Virtual Practice.
Course Time Schedule:
Eastern Time: 6:30 PM - 8:30 PM
Central Time: 5:30 PM - 7:30 PM
Mountain Time: 4:30 PM - 6:30 PM
Pacific Time: 3:30 PM - 5:30 PM
Alaska Time: 2:30 PM - 4:30 PM
Hawaii-Aleutian Time: 1:30 PM - 3:30 PM
This course is also being presented on the following dates:
Tuesday, June 20, 2023
Tuesday, June 27, 2023
Tuesday, July 11, 2023
Tuesday, July 18, 2023
Tuesday, August 15, 2023
About the Presenters
Josh Rowland, Esq.
Law Offices of Josh Rowland, Esq.
Practice Area: Other
Employment Attorney, Joshua Rowland Esq. Durham, North Carolina (October 2017-Present) • Legal ResearchCorporate Law Legal Education Course Development Cybersecurity Consultant, Fidelity Investments, Durham, North Carolina (December 2010 – Present) Cybersecurity ConsultingPrivacy Assessments Audit Coordination Data Analysis Policy and Procedure Development Identity and Access Management (IAM) Security Representative III (3 years) Anti-money Laundering InvestigationsCrisis Response Coordinator Security...
View Details