Blockchain and Smart Contract Design: Understanding DAOs
$59
Mar 29, 2023
1:00 PM - 2:00 PM ET
Credits in
accepts teleconferences / webcasts for Live credit.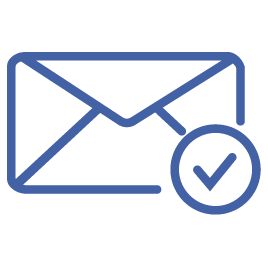 email to a friend
About This Course
*The program is accessible via Zoom or Telephone.
Decentralized Autonomous Organizations ("DAOs") are becoming more and more common. Utilizing decentralized ledger (or blockchain) technology, agreements between multiple parties can be executed in a fully or partially automated manner which allows for trustless governance and decision-making. Attorneys need to understand how these organizations work, the various corporate forms they can take, and the unique issues facing participants and organizers.
Attend this program and learn: (1) What a DAO is and how it fits into blockchain technology; (2) Common reasons people form DAOs; (3) Legal structure options for DAOs; and (4) legal issues facing DAOs, their organizers, and participants.
All attorneys should have a basic understanding of DAOs in the same way they should have a basic understanding of LLCs. In a time where people are increasingly organizing and operating primarily (or entirely) online, DAOs will become the primary means of pooling resources which allows for trustless and transparent governance and allocation of resources.
This course is designed to provide the background and understanding of DAOs for attorneys with little-to-no understanding of blockchain technology.
Learning Objectives:
Understand how blockchain technology and smart contract design can allow for a level of automated and/or trustless decision-making at an organizational level.
Explore the reasons people organize as DAOs and the various options for corporate structures for those organizations based on objectives and areas of importance.
Investigate the legal issues facing organizers and participants in DAOs, including decentralized ownership of assets (including intellectual property), liability concerns for participants, anonymity concerns, and other compliance-related issues.
Course Time Schedule:
Eastern Time: 1:00 PM - 2:00 PM
Central Time: 12:00 PM - 1:00 PM
Mountain Time: 11:00 AM - 12:00 PM
Pacific Time: 10:00 AM - 11:00 AM
Alaska Time: 9:00 AM - 10:00 AM
Hawaii-Aleutian Time: 8:00 AM - 9:00 AM
About the Presenters
Jonathan Schmalfeld, Esq.
Polsinelli PC
Practice Area: Other
Jonathan Schmalfeld is from St. Louis, and is a diehard St. Louis Cardinals fan. He obtained his undergraduate degrees in English and Political Science from the University of Missouri (go Tigers) and graduated cum laude from Washington University in St. Louis School of Law in...
View Details