Ethical Challenges Navigating Public and Private Career Transitions
$99
May 26, 2023
12:00 PM - 2:00 PM ET
Credits in
accepts teleconferences / webcasts for Live credit.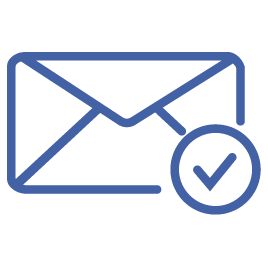 email to a friend
About This Course
*The program is accessible via Zoom or Telephone.
The transition from government to private–sector employment presents ethical challenges both for lawyers making the switch and the firms who hire them. This two-hour seminar will provide a broad overview of ethical rules that pertain specifically to current and former government lawyers along with practical advice on how to ethically transition and adjust to working in the private sector.

Participants will learn about the Rules of Professional Conduct that apply to current and former government lawyers; how to avoid conflicts of interest when applying for and negotiating private sector jobs; how to identify and, if possible, screen conflicts of interest based on former government employment; and how to deal with the challenges of making a mid career switch to the private sector. This seminar will also touch on some issues relating to switching from private to public sector employment, but the majority of the seminar will be focused on the public-to-private transition.

Lawyers from all backgrounds and levels of experience who are considering—or are in the midst of transitioning—from the public to private sector, private sector lawyers, and law firms that are seeking to hire public-sector lawyers should attend this program.
Course Time Schedule:
Eastern Time: 12:00 PM - 2:00 PM
Central Time: 11:00 AM - 1:00 PM
Mountain Time: 10:00 AM - 12:00 PM
Pacific Time: 9:00 AM - 11:00 AM
Alaska Time: 8:00 AM - 10:00 AM
Hawaii-Aleutian Time: 7:00 AM - 9:00 AM
This course is also being presented on the following dates:
Friday, June 2, 2023
Friday, June 23, 2023
Friday, July 7, 2023
Monday, August 28, 2023
Saturday, September 30, 2023
About the Presenters
Ann Ching, Esq.
Associate Clinical Professor of Law at Arizona State University
Practice Area: Ethics
Ann Ching is an Associate Clinical Professor of Law at Arizona State University, Sandra Day O'Connor College of Law. Prior to this appointment, Professor Ching served as Ethics Counsel for the State Bar of Arizona (2016-2019) and Assistant Professor of Law at Pepperdine University (2013-2015)....
View Details