Everyday Sports Law
$99
Mar 20, 2023
3:30 PM - 5:30 PM ET
Credits in
accepts teleconferences for Live credit.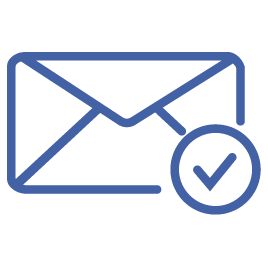 email to a friend
About This Course
*The program is accessible via Zoom or Telephone.
This program is for attorneys who work in sports and entertainment law or are interested in getting involved with sports law but are of the erroneous belief that only large law firms handle such business. Are you unsure you would know what to do if an athlete or his or her family, agent, or manager came to you for legal guidance regarding the contracts most typically offered to athletes? Allow Paul S. Haberman, a seasoned sports law attorney and litigator, to break down the basics for you in this course, which is designed to be a two-hour primer on the basics of the more street-level, everyday sports law that practitioners of both big and small law firms encounter regularly.
Course Time Schedule:
Eastern Time: 3:30 PM - 5:30 PM
Central Time: 2:30 PM - 4:30 PM
Mountain Time: 1:30 PM - 3:30 PM
Pacific Time: 12:30 PM - 2:30 PM
Alaska Time: 11:30 AM - 1:30 PM
Hawaii-Aleutian Time: 10:30 AM - 12:30 PM
This course is also being presented on the following dates:
Monday, April 10, 2023
Monday, April 24, 2023
Monday, May 15, 2023
Monday, May 22, 2023
Monday, June 12, 2023
About the Presenters
Paul Stuart Haberman, Esq.
Law Offices of Paul S. Haberman LLC
Practice Area: Trial
Paul S. Haberman, Esq.  is the principal and owner of the Tenafly, New Jersey, and New York City-based Law Offices of Paul S. Haberman LLC. An accomplished legal writer and veteran of three well-regarded Northeastern law firms, Paul has extensive experience representing individuals, companies, and...
View Details