Non-fungible Tokens and Copyright Law: Burgeoning Legal Issues
$59
Feb 10, 2023
2:30 PM - 4:00 PM ET
Credits in
accepts teleconferences for Live credit.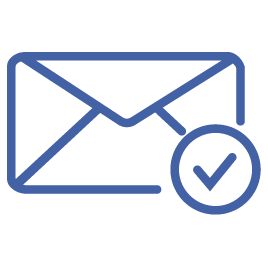 email to a friend
About This Course
*The program is accessible via Zoom or Telephone.
Non-fungible token creators and users face several problems in effectively identifying and transferring rights in art via NFT. In particular, users have little to no assurance that the underlying copyright in the art they are purchasing was properly licensed by or assigned to the person minting the NFT, and the seller may be anonymous or judgment-proof. Sellers likewise rarely define the rights that they are transferring to NFT purchasers, and the concept of "purchase" is at odds with a typical copyright "license." Even where transferred rights to be transferred are well defined, the original NFT creator may not have privity, much less a written agreement, with downstream purchasers. Are there potential fair-use defenses? What are the novel copyright concerns raised through the use of decentralized autonomous organizations "DAOs" and generative or "AI" art used in the Web3 space?
Discussions will cover the challenges and various solutions found across the blockchain ecosystem including the components of an NFT) and how associated audiovisual material is managed; challenges in effectively transferring rights via NFTs; the Digital Millennium Copyright Act ("DMCA"), determine when (and whom) to issue a DMCA takedown notice and how a takedown notice can effectively be responded to; potential parties in future Web3 copyright infringement actions and likely affirmative and other defenses; and, explore pending litigation.
Attorneys who practice in copyright law and represent clients in the Non-fungible token ("NFT") environment are encouraged to attend this cutting-edge program. This course will provide a working understanding of the technology enabling NFT-mediated art necessary to understand key legal copyright concerns.
Course Time Schedule:
Eastern Time: 2:30 PM - 4:00 PM
Central Time: 1:30 PM - 3:00 PM
Mountain Time: 12:30 PM - 2:00 PM
Pacific Time: 11:30 AM - 1:00 PM
Alaska Time: 10:30 AM - 12:00 PM
Hawaii-Aleutian Time: 9:30 AM - 11:00 AM
About the Presenters
Jacob Minne, Esq.
Morgan Lewis & Bockius, LLP
Practice Area: Intellectual Property (+1 other areas)
Jacob Minne advises clients on a wide range of investment management and IP issues, including work with cryptoassets, fintech, and blockchain. Jacob's copyright, patent, and trade secret litigation experience includes helping companies develop a comprehensive strategy for US litigation. He also works on software copyright...
View Details